GIFT OF HOME
Homelessness is heartbreaking, especially during the holidays.
NOWCS works year-round to break the cycle and launch homeless families toward self-sufficiency with a 98% success rate.
To date, we have helped 4,300+ people, including 2,000 children.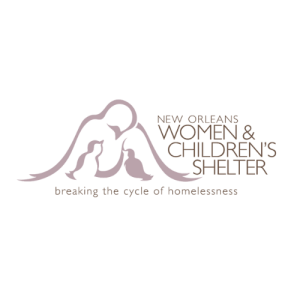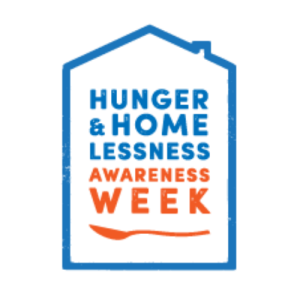 MONTHLY GIFT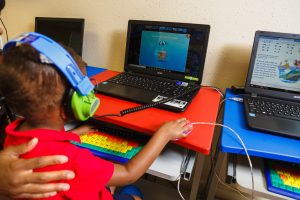 Your monthly donation sustains our work, helping us to quickly adapt as new families move in and current families find a place to call home.
Just $20 each month helps us house a feed a child and their parent for a day. Together our monthly donors help us provide the foundation of how we break the cycle of homelessness.
Shelter Wish List and Item Donations
If you or your group would like to donate items, please visit our Amazon Wish List which is updated weekly or call Sidney Coleman at (504) 522-9340 ext. 101 to discuss an items drive. DUE TO COVID, WE ARE NOT ACCEPTING USED ITEMS AT THIS TIME. Thank you for helping us keep our families safe!
Sponsor A Bedroom or Community Space
This special one year naming opportunity allows you to help us provide a roof over a family's head and maintain our community and education rooms, which get a lot of wear and tear, especially from our littlest residents. Room sponsorships begin at $3,500 per bedroom. For more information, please contact Dawn Bradley-Fletcher, Executive Director, at 504-522-9340.
Host A Fundraiser or Supply Drive
We welcome those who wish to host fundraising events on the shelter's behalf. For more information, and to request the required paperwork and our brand standards, please feel free to contact us online or call Dawn Bradley-Fletcher, Executive Director at 504-522-9340.
Matching Gifts and Employee Campaigns
Your employer may match your donation! If you are an employee or retiree whose employer matches your personal charitable donations, please consider directing your match to the Shelter. Additionally, employee campaigns provide a convenient way for you, through payroll deduction, to become a monthly sustaining donor to the Shelter. We are here to help you with any required paperwork, so please reach out to Dawn Bradley-Fletcher, Executive Director at 504-522-9340 for help.
And we are thrilled to share that we are participating in the 2021 Employee Campaign for Federal Government Employees, the Combined Federal Campaign. For more information, please visit their website, https://cfcgiving.opm.gov/.
Donor Advised Funds
Do you have a donor advised fund with a community foundation? Please consider making your donation through your fund. Locally, we have several community foundations that host donor advised funds, including: the Greater New Orleans Foundation, Jewish Endowment Foundation, Catholic Community Foundation. There are also several donor advised funds held by organizations such as Fidelity Charitable, Schwab Charitable and Network for Good. Please reach out to your foundation or call Dawn Bradley-Fletcher, Executive Director at 504-522-9340 for help.
Stocks, Wills and Insurance
There are a lot of ways to support our shelter, such as making the shelter a beneficiary in your will or life insurance policy or donating appreciated securities. Your gift of stock can also be transferred to the account of the New Orleans Women and Children's Shelter Inc.  If you're interested in donating securities, please contact Dawn Bradley-Fletcher, Executive Director at 504-522-9340 or email dfletcher@nowcs.org.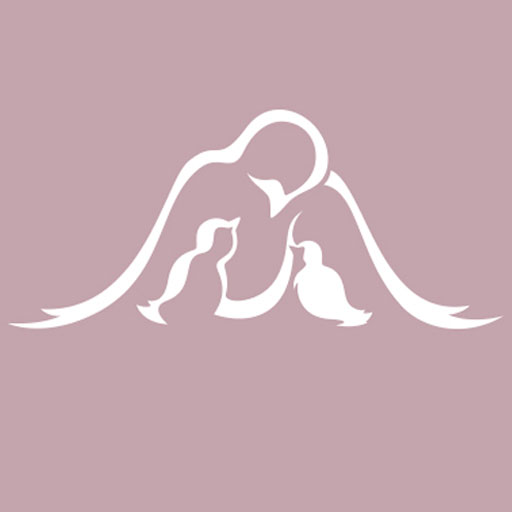 If you would like to send your gift in the mail, please send your check or money order payable to:
New Orleans Women & Children's Shelter
2020 S Liberty Street  New Orleans, LA 70113
The New Orleans Women & Children's Shelter is a 501(c)(3) non-profit organization, tax ID 26-0859964 and contributions are tax deductible to the full extent of the law.
THANK YOU FOR YOUR SUPPORT!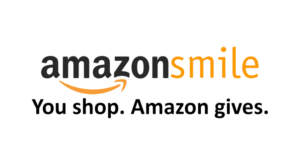 AmazonSmile and the AmazonSmile logo are trademarks of Amazon.com, Inc. or its affiliates.