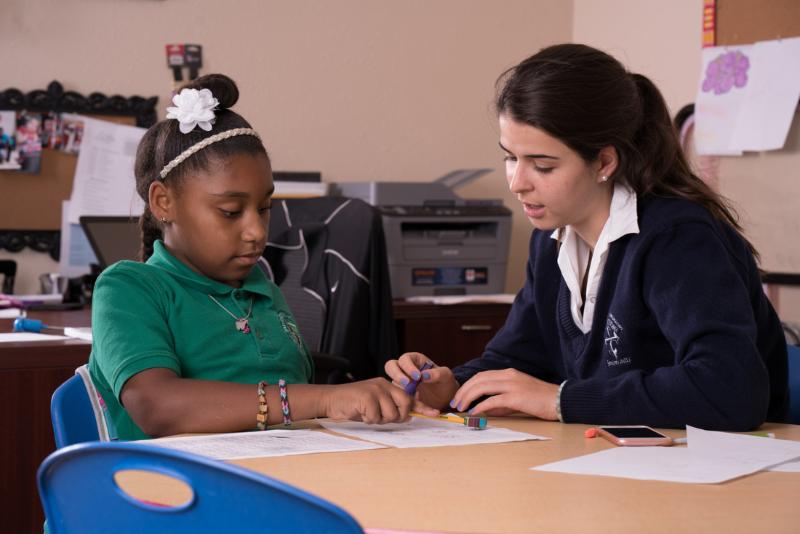 COVID-19 Volunteer Update
Thank you for interest in helping homeless families as a volunteer at the New Orleans Women & Children's Shelter! We are closely monitoring local developments and recommendations regarding reopening as well as parent feedback regarding how best to keep our families as safe as possible at every phase of reopening. At this time, we have determined that opening the Shelter to volunteers does not best serve the needs of our families and may cause additional stress for our parents and their children during what is undoubtedly an uncertain and difficult time in their lives. If you would like to be added to our volunteer email list so we can alert you when we are again accepting volunteers, please Contact Us.
————
Give Your Time & Talent: VOLUNTEER!
Shelter volunteers help us with events, shelter upkeep, administrative tasks, fundraising, children's and case management programs and more!
Shelter Volunteer Requirements:
Volunteers must be at least 15 years old
Interested volunteers must be able to pass a background check
Volunteers must share the values of the New Orleans Women & Children's Shelter
If you meet these basic criteria, the next step is for you to attend a Volunteer Orientation. Sign up today by clicking the button below!
If you are interested in a group project or are unable to make it to our monthly orientation, please call (504) 522-9340 ext. 101. Please allow at least three weeks for planning a group project.
Leadership Volunteers
The New Orleans Women & Children's Shelter relies on volunteers to not only work directly with our residents, but to power our events, make important community connects and lead the organization into the future. Leadership volunteers are a critical piece of the volunteer efforts at the Shelter and we deeply appreciate their time and talents!
2020 There's No Place Like Home Committee
Jennifer Bond
Deidre Braneon
Cortney Busch
Kelly Carpenter
Joy Cohen MD
Sidney Coleman
Olivia Fankuchen
Dawn Bradley Fletcher
Allison Gallaspy
Lauren Hickman
Mia King PLPC
Jennifer King
Colleen Kirkley
Alyssa Klein
Kathleen McKinney-Franks
T. Cole Newton
Zia Oatley
Lori Payne
Donna Perkins
L'Oreal Ranson
Joel Ross
PK Scheerle RN
David Schlakman
Lisa Schlakman
Melissa Vandiver
2020 Development Committee
Amy Dye
Bonnie Dye
Derrick Freeman PhD
Betsie Gambel
Gretchen Hirt Gendron
Mary Gilliam
Allen Kirkley
Shauna Lovorn-Marriage
Chelsea Nelson
T. Cole Newton
Kendra Reade
David Schlakman
Dan Silverman