Thank you for celebrating 15 years of service with us!
Your donation will help us carry our mission of breaking the cycle of homelessness forward.

Donate $15

Donate $150

Donate $1,500

Give Monthly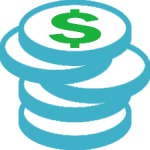 Match
Gulf Coast Bank & Trust's $15,000 Donation
Watch and share our 15 Forward Video!
Watch as 15 individuals reflect on their unique experiences with NOWCS over our past 15 years in service. #15Forward. Huge Thanks to Fat Happy Media for producing and donating this special video. 
Buy a 15 Forward T-Shirt!
By purchasing a T-shirt, you are not only helping us raise the money we need to keep our services going, but you are spreading the message of how those services support homeless families in New Orleans.
Purchase a Gift from our Amazon Wishlist!
Donated items help ensure we can maintain a homelike environment for our residents. We provide linens, clothing, toiletries and every other need at no cost to our residents!
Follow us on Social Media!
Sign up to receive NOWCS Emails!
Stay informed on special NOWCS announcements and events.
Volunteer with NOWCS!
Help us with events, shelter upkeep, administrative tasks, fundraising, children's and case management programs and more!
Host a Fundraiser!
Gather 15 friends and help raise funds or donated items to support our families! To discuss 3rd party fundraising plans, contact Dawn Bradley-Fletcher, Executive Director, at dfletcher@nowcs.org. 
Invite 15 friends to tour the Shelter!
There is no better way to understand our work and impact than to see it all for yourself. Email us at info@nowcs.org to schedule your tour!
Businesses donate proceeds!
Business owners, consider donating 15% of your proceeds one or more days throughout our 3-month campaign. To discuss this or other 3rd party fundraising options, contact Dawn Bradley-Fletcher, Executive Director, at dfletcher@nowcs.org
Ask 15 Friends to Donate!
Whether it is $15, $150 or whatever you choose to donate, ask 15 friends to match your donation or donate whatever they can spare.